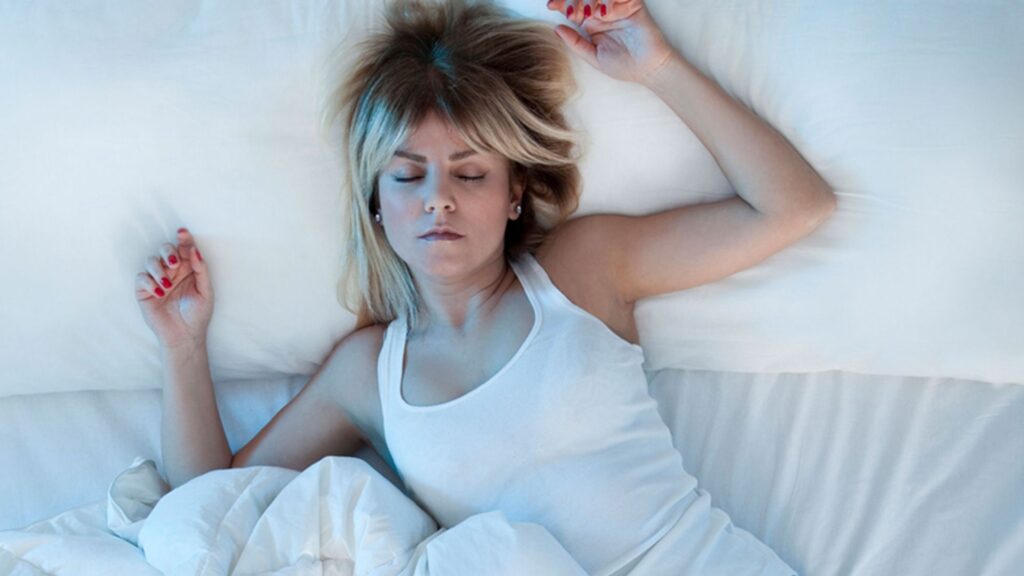 Sleeping in a cold bedroom is the ultimate experience of relaxation to most people, considering 57% of American adults get hot while sleeping. From the crisp air in your chilly bedroom to the cozy blankets this combination brings the perfect sense of tranquility. (1)
While shivering under the blankets might sound like the perfect way to fall asleep, it doesn't seem to be the ideal way to go to bed at night according to American actor and comedian, David Koechner, who is known for his roles in the Anchorman films and The Office. 
On the "First Date Show" podcast, hosted by Lauren Compton, she invites an array of guests on and takes part in a first date with them and then she decides if they are date-able. She and her guest  have conversations on a multitude of topics (often random) such as the ideal sleep temperature. 
On her 15th episode of the season, she invited Koechner to her show. One part of the episode included her asking if he likes his room cold while he sleeps. In fact, Koechner likes it nowhere near cold.
He said he likes his room at the "perfect" temperature. Compton proceeded to ask him what the perfect temperature was and to be honest it's not all that perfect.
We for sure believe Koechner sweats himself to sleep since he sets his thermostat to 76 or 77 as he drifts off to sleep.
Compton also shared her preferred sleep temperature and if you like to be freezing while sleeping, you might agree with the temperature she has set at night. Her ideal sleep routine sounded like music to ears for the ones who like to snuggle under the cold comforter and sheets at night.
"I like it to be so cold in the room and like a fluffy blanket on top of me," she said in a TikTok clip from the show. (2)
After it took several tries for Koechner to guess Compton's ideal temperature, she admitted that 65 degrees is the warmest temperature she can sleep in.
So which temperature is it going to be? We decided to speak with an expert to see if Koechner or Compton would win this one.
What's the Perfect Temperature to Sleep in?
Is there truly a perfect temperature to sleep in? According to Dr. Chester Wu, MD, there seems to be a flexible range of temperatures.
Wu said that research shows that there is a wide range of temperatures to sleep in and the temperature we prefer changes over our lifespan.
Even though the recommended temperatures for sleeping are 60 to 68 degrees, he said that older individuals should be sleeping in temperatures ranging from 68 to 77 degrees.
So, are there any health benefits that come with sleeping in a cooler or warmer temperature? There might be, according to Wu.
"Some studies suggest that sleeping in a cooler room may have health benefits, including an increased metabolism," he told Sleepopolis. "There's evidence to suggest that cooler sleeping environments may stimulate the activity of brown adipose tissue, commonly known as brown fat."
While you sleep in cooler temperatures, your body is actually getting in a workout while you sleep by burning more calories due to an increased metabolic rate.
However, research on warmer temperatures is not looking too strong and warmer temps might leave you sweating than actually getting a good night's rest.
"Research is less conclusive about the benefits of a warmer sleeping environment," he said. "More typically, a warmer sleeping environment will make it difficult to fall asleep and stay asleep resulting in sleep deprivation and its myriad negative health implications," he said.
Even though it might sound crazy that Compton sleeps in a 65-degree bedroom, we might have to take her side on this one as it might bring some more health benefits and a mini cardio session in our sleep.
Sources

1.  Witters D. Sleep temperature linked to overall sleep quality, wellbeing. Gallup.com. June 27, 2023. Accessed October 26, 2023. https://news.gallup.com/poll/506201/sleep-temperature-linked-overall-sleep-quality-wellbeing.aspx.

2.  Compton L. First Date W/ Lauren Compton on TikTok. TikTok. September 28, 2023. Accessed October 26, 2023. https://www.tiktok.com/@firstdateshow/video/7283932421861543214?_r=1&_t=8gmQD5s9Wn9.

Wu, Chester. Personal Interview. October 26, 2023.