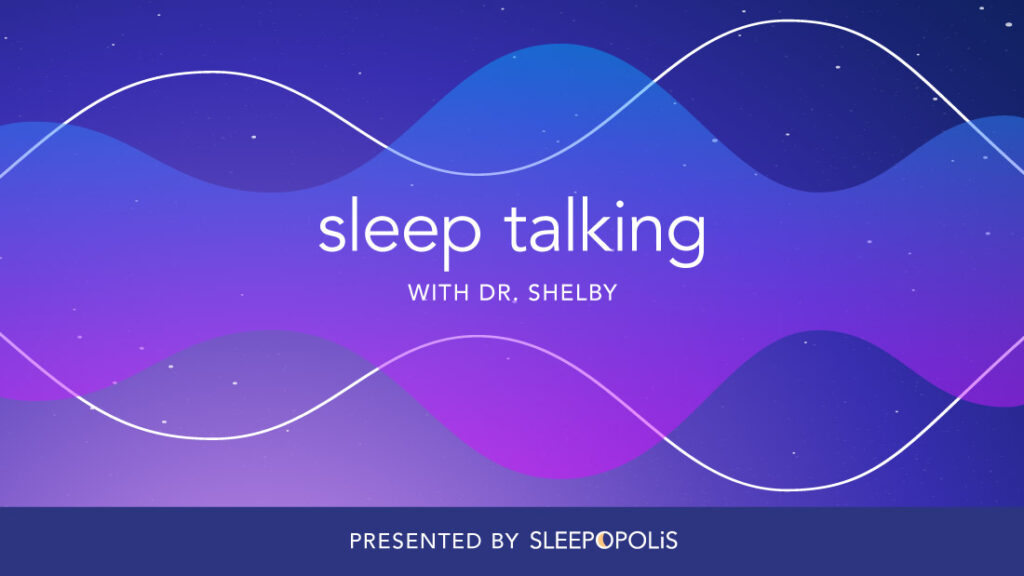 In case you missed our big announcement, well, we have a big announcement! Sleepopolis will officially be in the podcast game as of November 1, 2023. Our big audio debut wouldn't be complete without our lovely-voiced Director of Sleep Health, Dr. Shelby Harris. Dr. Harris will soon grace everyone's ears as the host of our podcast Sleep Talking With Dr. Shelby, available wherever you get your podcasts.
For a taste of what's to come, check out our trailer here:
We know there are a few podcasts out there focused on sleep, but with the combination of Dr. Harris's expansive real-life and professional experience, and the high standards we here at Sleepopolis bring to our product reviews, industry coverage, and health stories, Sleep Talking With Dr. Shelby will help answer major listener questions and go deep on — and debunk — buzzy sleep trends, and hopefully everyone will walk away (or snooze away) having learned something helpful.
A few topics Dr. Harris and our Sleepopolis editors will be tackling:
Does it really matter what type of mattress you sleep on? And how much should they cost?
Should you try a sleep divorce?
Which sleep accessories do you really need?
What's keeping teenagers up at night?
Make sure to find Sleep Talking With Dr. Shelby on Apple Podcasts, Spotify, Amazon Music, or wherever you love listening to podcasts, and subscribe so you don't miss the first episode, available on Nov. 1st. Follow us on Instagram and TikTok to keep up with all our latest news.